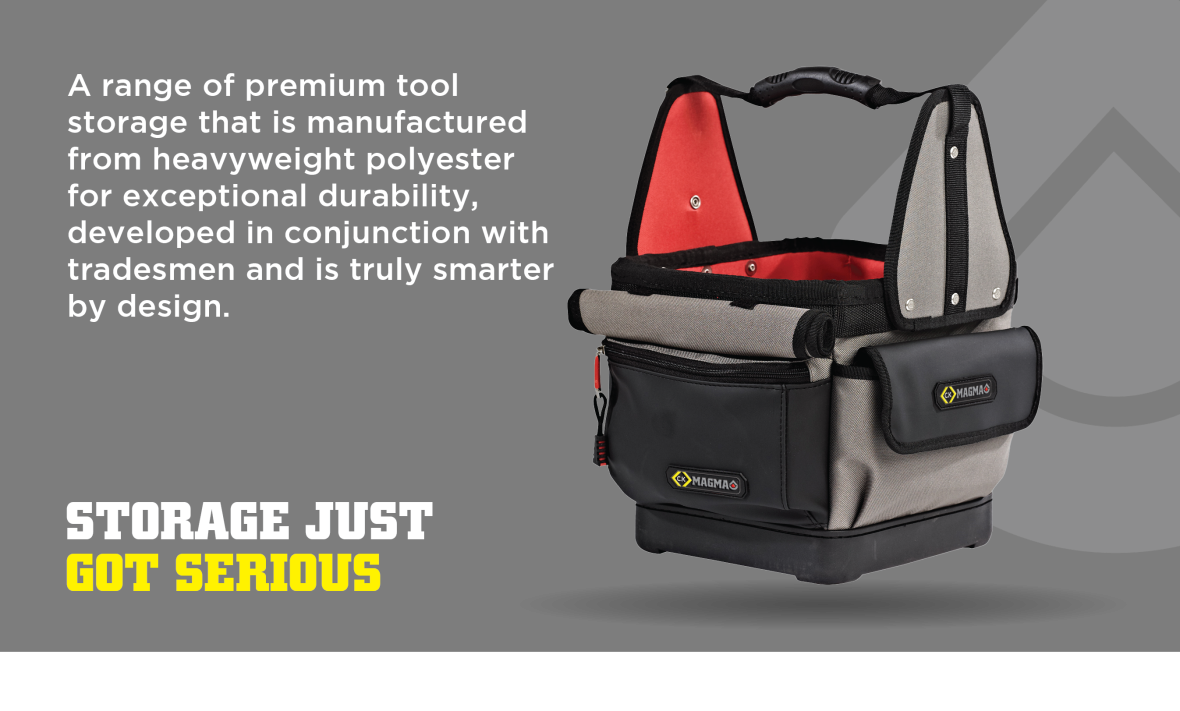 STORAGE JUST GOT SERIOUS.
C.K are the trusted choice of trade professionals and have been at the forefront of hand tool manufacturing for over 100 uears. C.K Magma, C.K's range of premium tool stroage, are manufactured from heavyweight polyester for exceptional durability and are truly smarter by design.
Developed in collaboration with an extensive panel of cross trade professionals, C.K. Magma storage solutions are engineered to offer leading performance, durability, accuracy and strength, all of which are key requirements for professional results.
What else would you expect from C.K?
READ MORE: