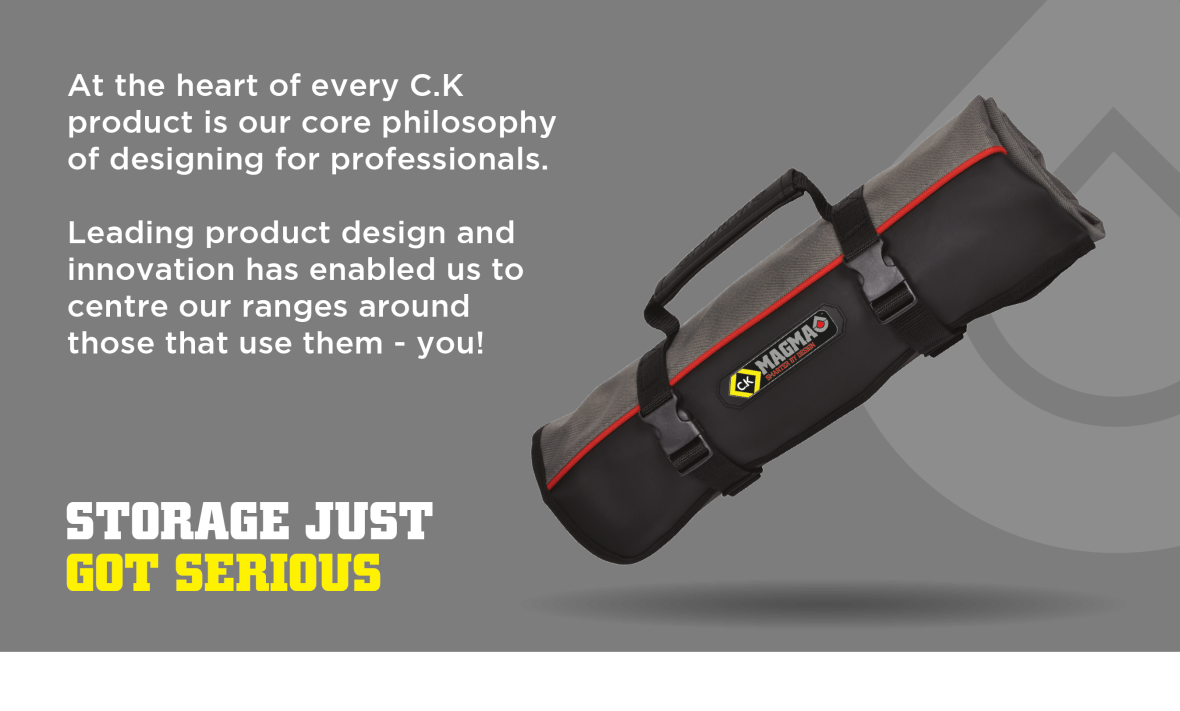 Understanding the real day-to-day needs of trade professional is what has led us to develop industry leading products and innovations year-on-year. From the initial ideas through to the finished product, the real life performance of our products is always at the heart of our development process. Constantly striving for performance perfection, real industry feedback and our panel of experts provide invaluable feedback, which has led us to develop and create new and exciting products.
C.K is dedicated to pushing the boundaries in developing products to meet the needs of our end users, crafting and shaping them to meet whatever requirement they have.
With its modern and contemporary look C.K Magma products is the preferred choice of trade professionals who aspire to look good at work and at leisure. Built to survive the rigours of every day work, C.K Magma products provide all the functionality, comfort and protection trade professionals need.